True Colours deco spread
Here's a spread I did for a "True Colours" deco round robin. The specified colours for this one were red and blue.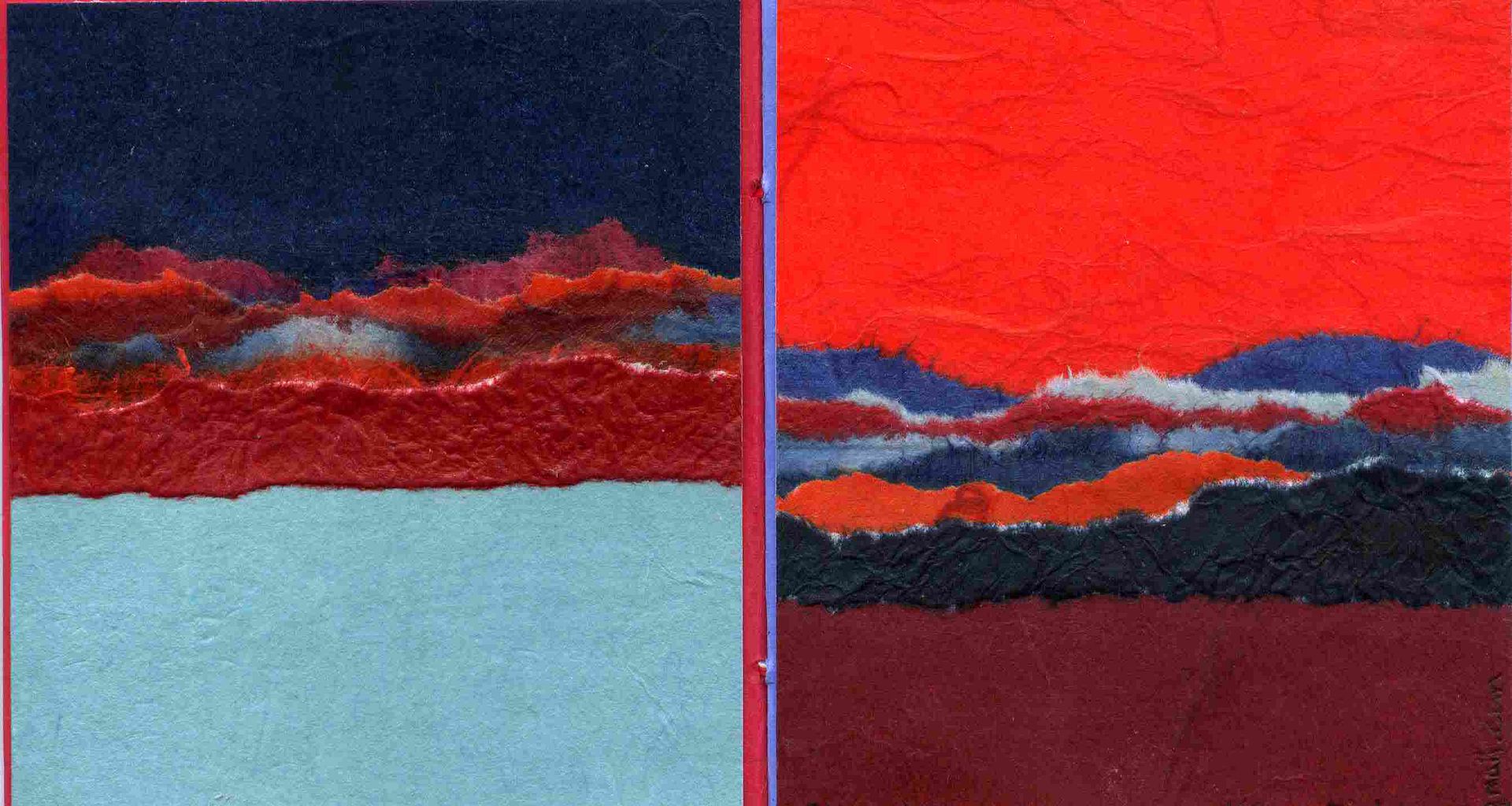 I used a bunch of different machine-made and handmade papers, torn and then adhered using matte gel. The red one especially makes me happy; in fact, you'll see a very similar version pop up again soon.