Playing catch-up here... That's what happens when I don't post for a while, I guess.
First up: a green and red/pink deco.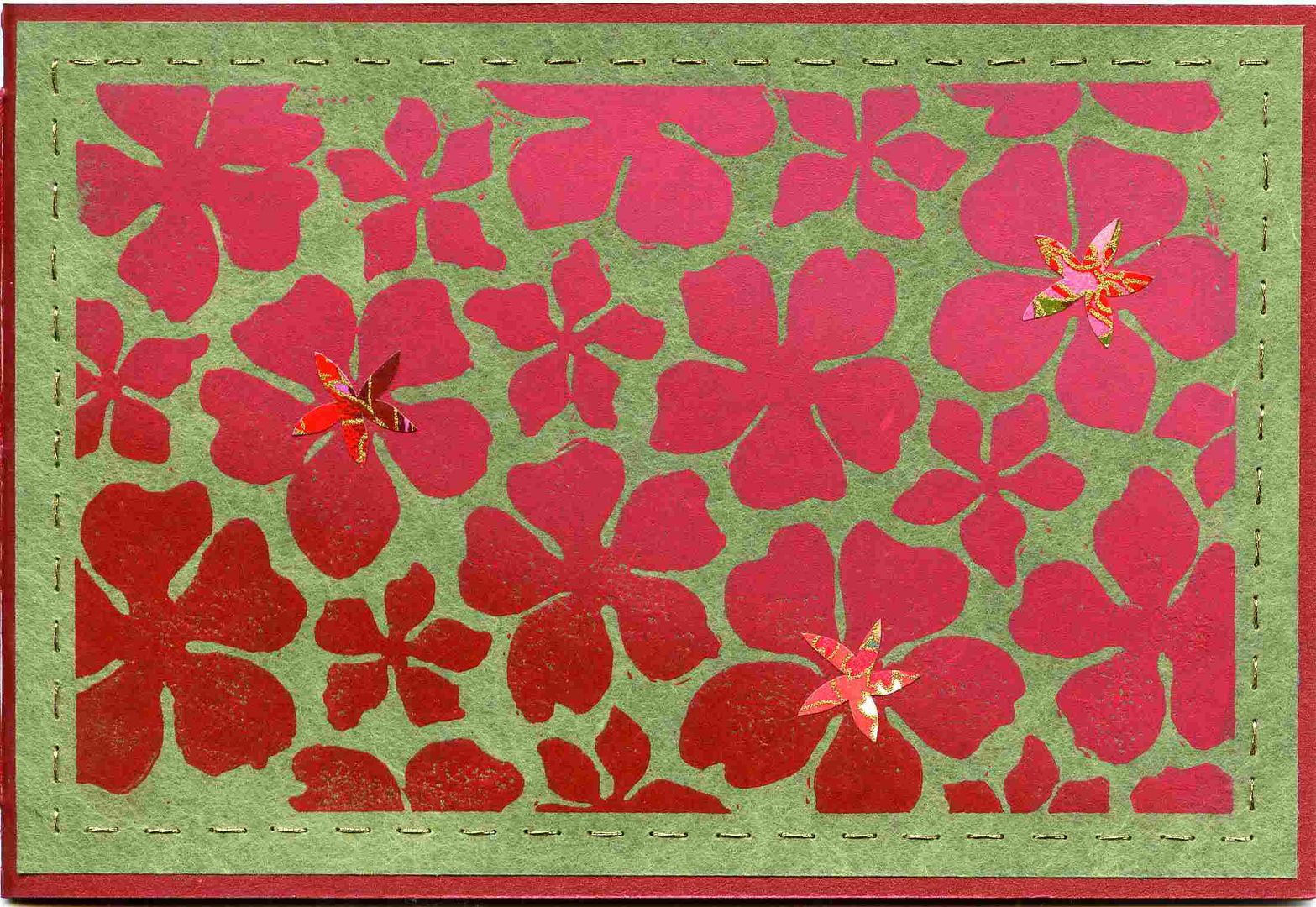 One of the deco groups I'm in has a Member of the Month theme, where you make a deco for the member of the month in one of her specified themes. The flowers are a hand-carved stamp I made a while ago for an art swap. I printed in block-printing inks in various shades of red and pink onto some kozo paper Zh. and I got at the Japanese Paper Place warehouse sale. The centres of the flowers are chiyogami, and the deco is bound with silk thread.
Next: a leaves deco.
I made the background with various blue tissues glued down to watercolour paper using matte gel medium. I then washed the completed, dried collage with ultramarine watercolours, and when that was dry, sponged on some gold interference paint. The leaves are various papers, hand- and machine-made, stitched down with silk thread.
And, finally: a palm-sized stuffie!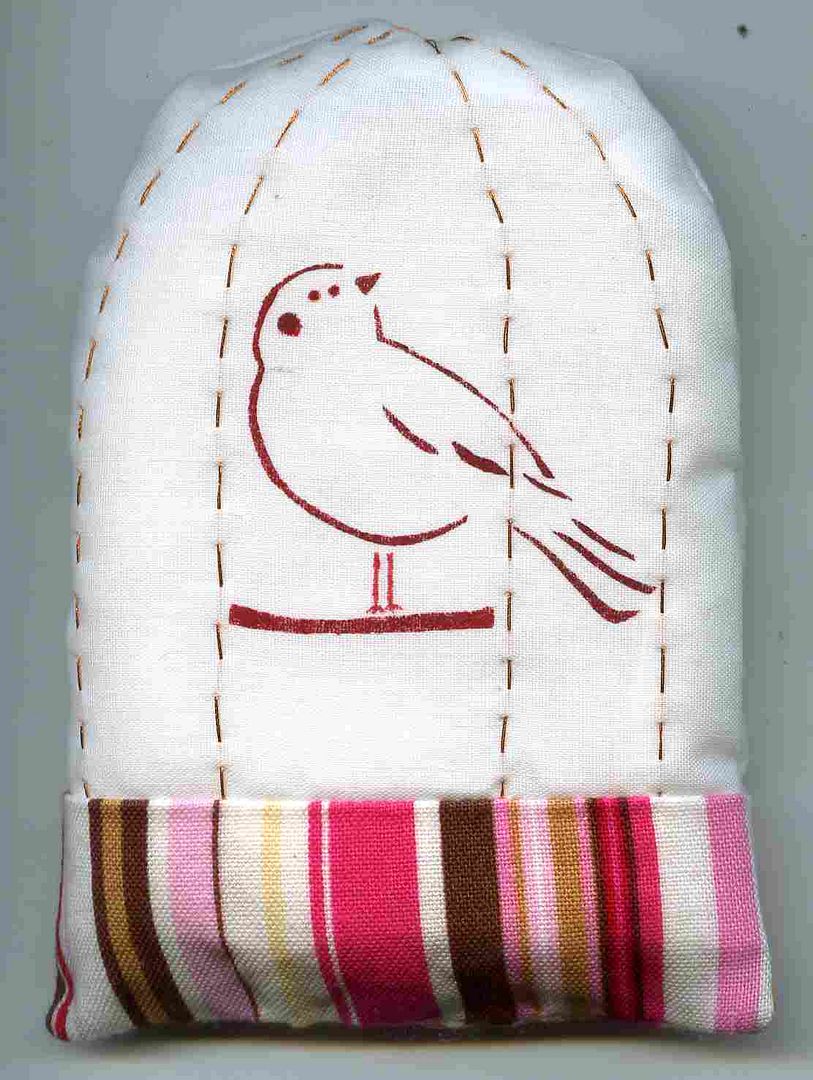 This little guy is stencilled on with red acrylic (I cut the stencil out of acetate), then sewn with come complementary (I hope!) striped cotton fabric. The cage bars are hand-sewn with running stitch using copper thread. I hope my swap partner likes this little bird. (The picture makes him look really big, but he really is just about palm-sized.)
I'm also working on a non-deco, non-yahoo-group project, which I will soon post about. I think I'm in love with it.