I suck. But not for long.
I admit it, I'm a crap blogger. But since it's the start of a new year, it seems like the right time to start blogging again. Here's hoping I can actually keep it up.
I think part of the problem is that I've been feeling incredibly uninspired lately. I've managed to get a few things done, though...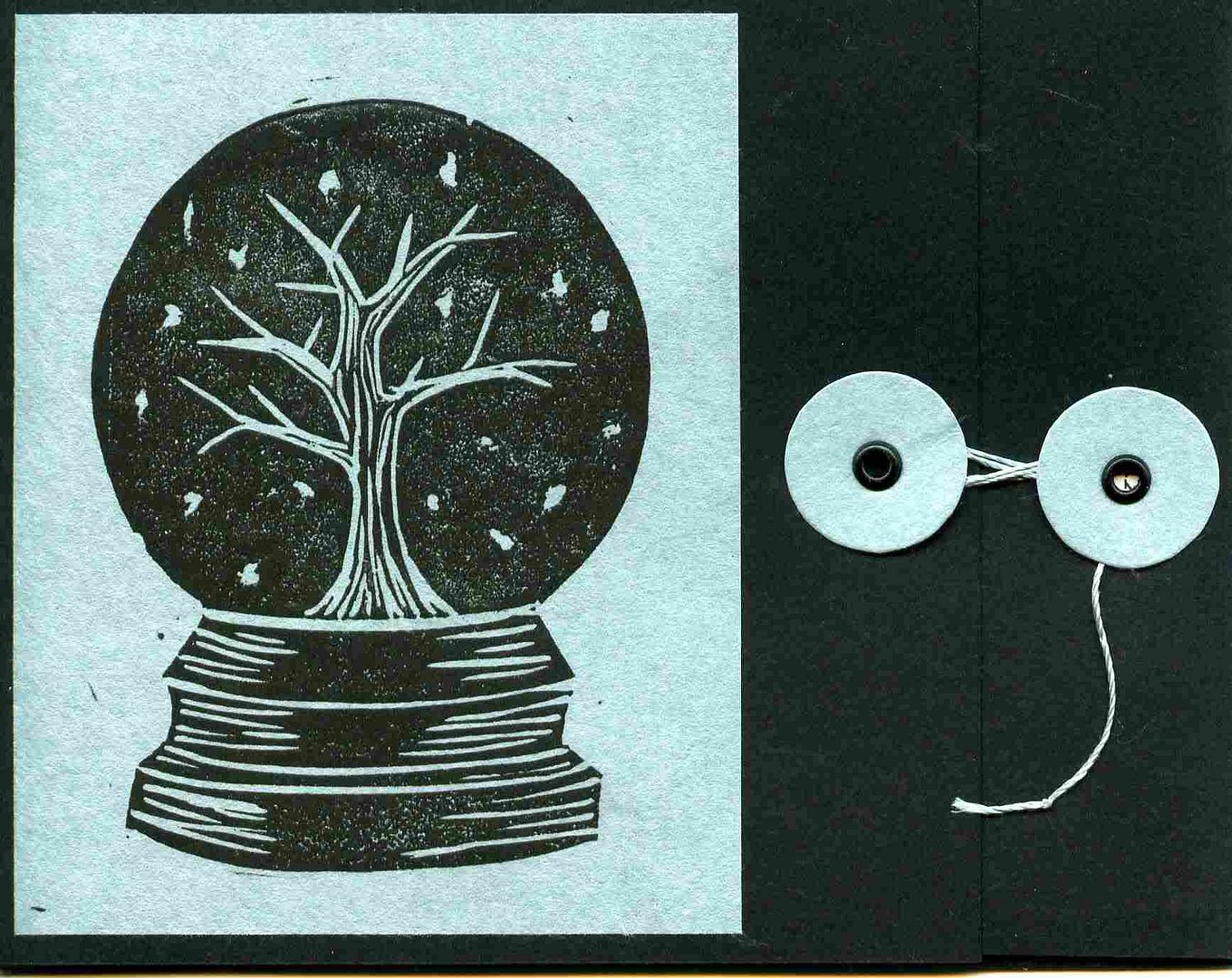 Here's a little booklet I made for a hand-carved print round-robin with the theme of Autumn to Winter. It's actually constructed as a portfolio, with loose pages inside. I'm really pleased with the way both my stamp and "booklet" turned out, and I think it'll be home soon! Very exciting. This will be the first round robin to ever make it home to me.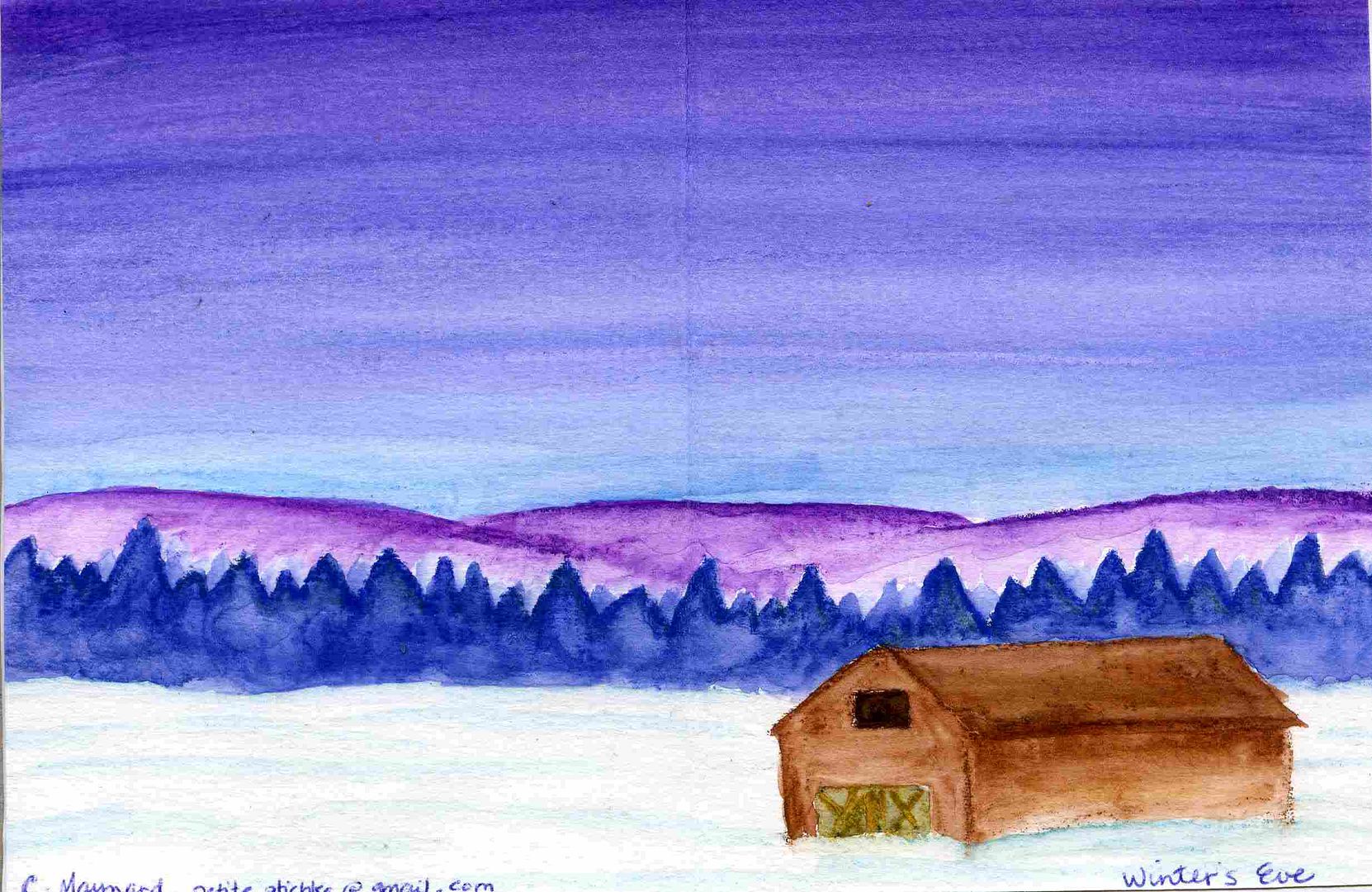 And here's a little watercolour painting I did for a colour-themed round robin. (The theme for this page was blue, purple, and brown.) I need to work on my painting and drawing skills, but I think this worked out pretty well.
OK, off to make stuff! And then I'll blog about it. I promise.