a new obsession
A few Sundays ago, after working way too many days in a row, I decided to reward myself with a paper-dying workshop offered through the
Japanese Paper Place
. I was hoping to learn some new techniques I could use for a hand-decorated paper swap I'm participating in. I did more than learn; I'm found a new addiction.
Here are some of the papers I came home with: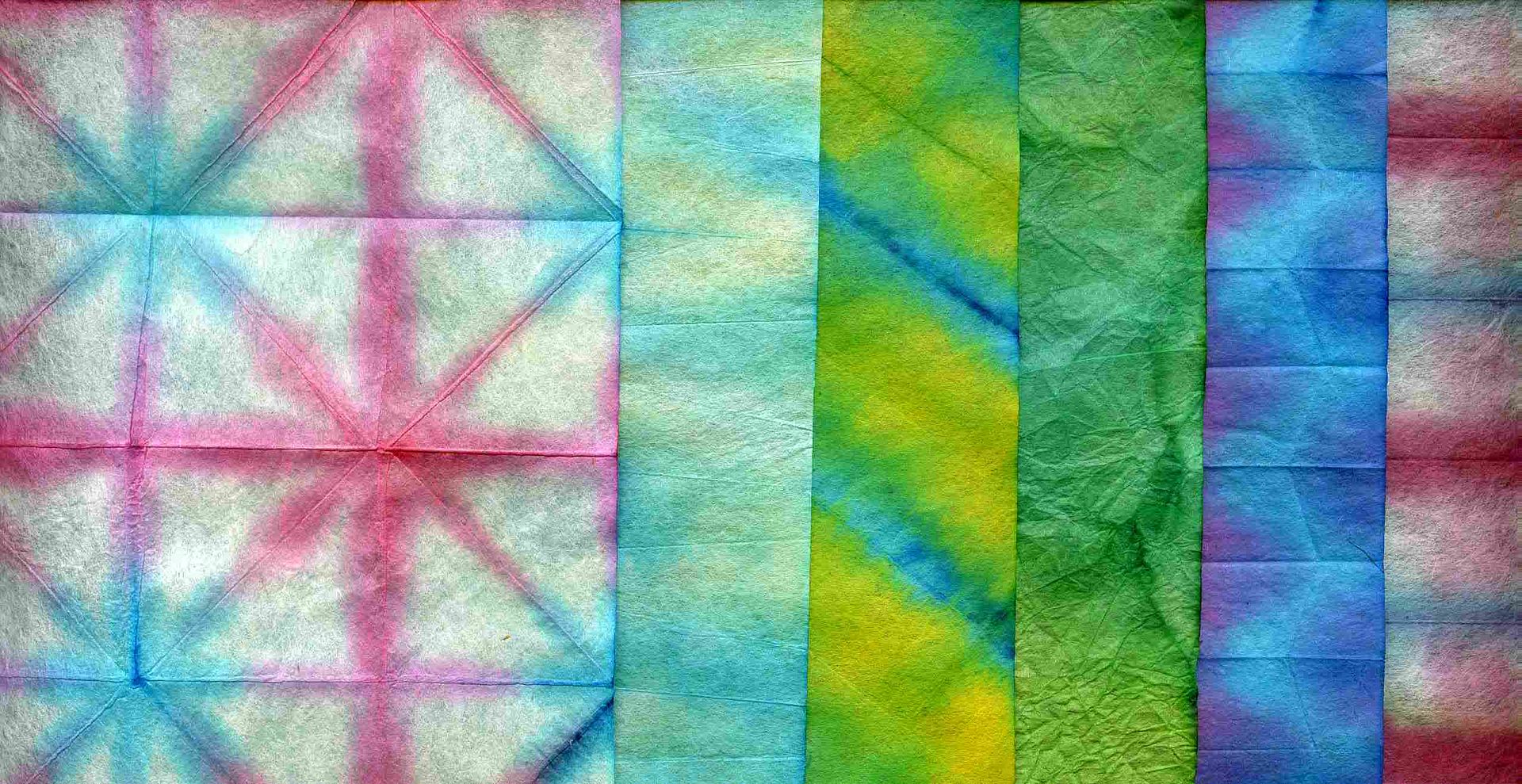 These are hand-made Japanese kozo paper, dyed by folding the paper in various ways, then dipping into dye. When I was a kid, I used to steal paper towels so I could dye them, much like this, only using my tin of watercolour paints instead of dye.
Here's another technique we learned: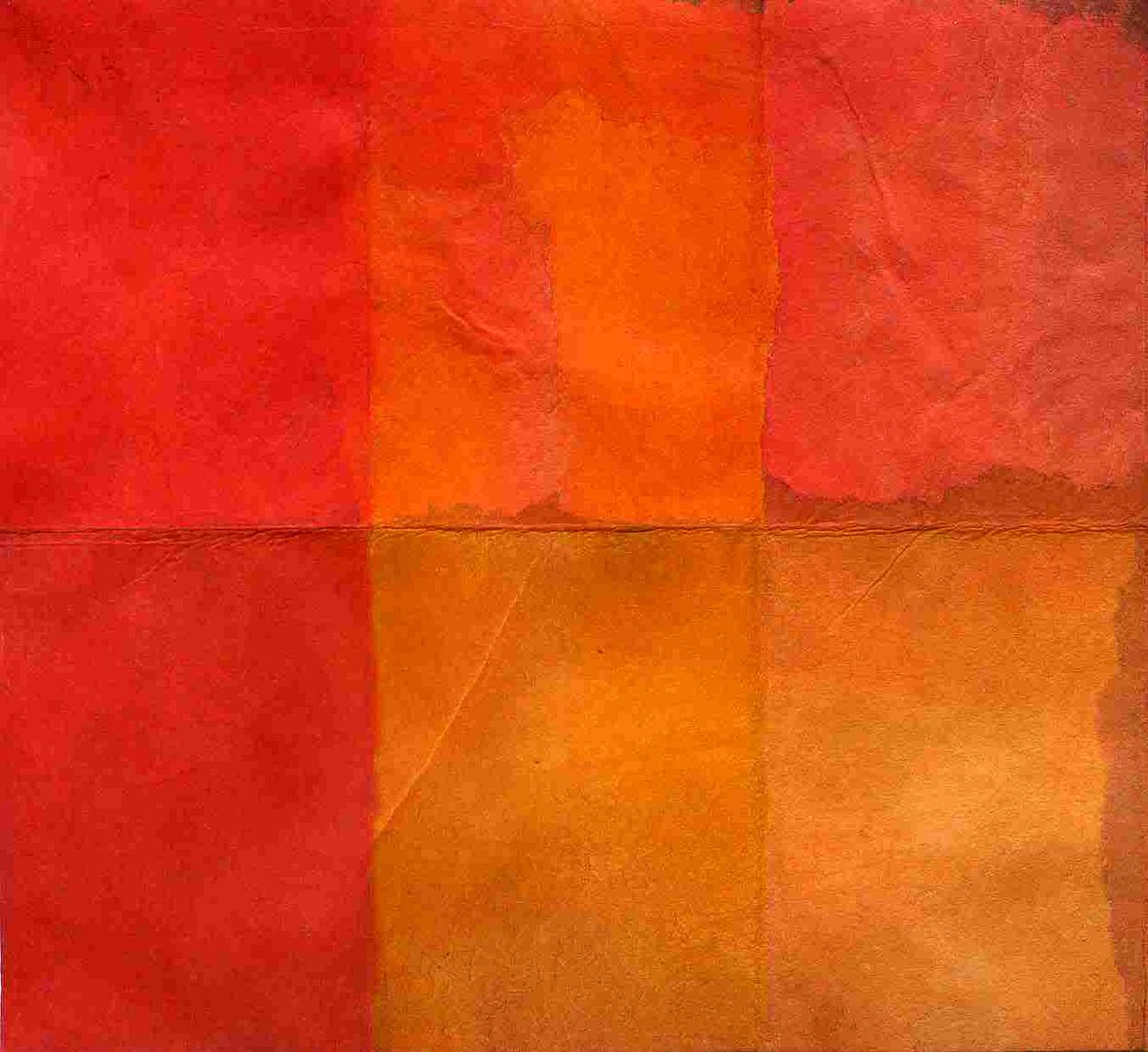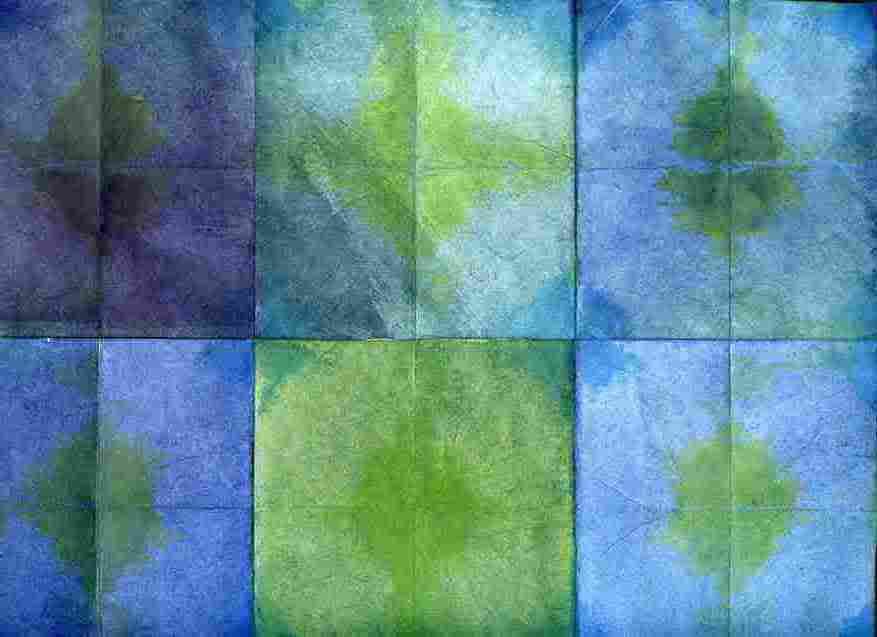 These two are heavier-weight machine-made Japanese papers. They were first folded and dyed, like those above, then painted, then dyed again, then painted again, until we were satisfied with the results. I actually don't feel that these two are quite done, but we ran out of time at the class, so I'll have to try this technique at home.
Last night, I used the red dyed paper above to create a simple paper "quilt" for an art journal round robin I'm working in: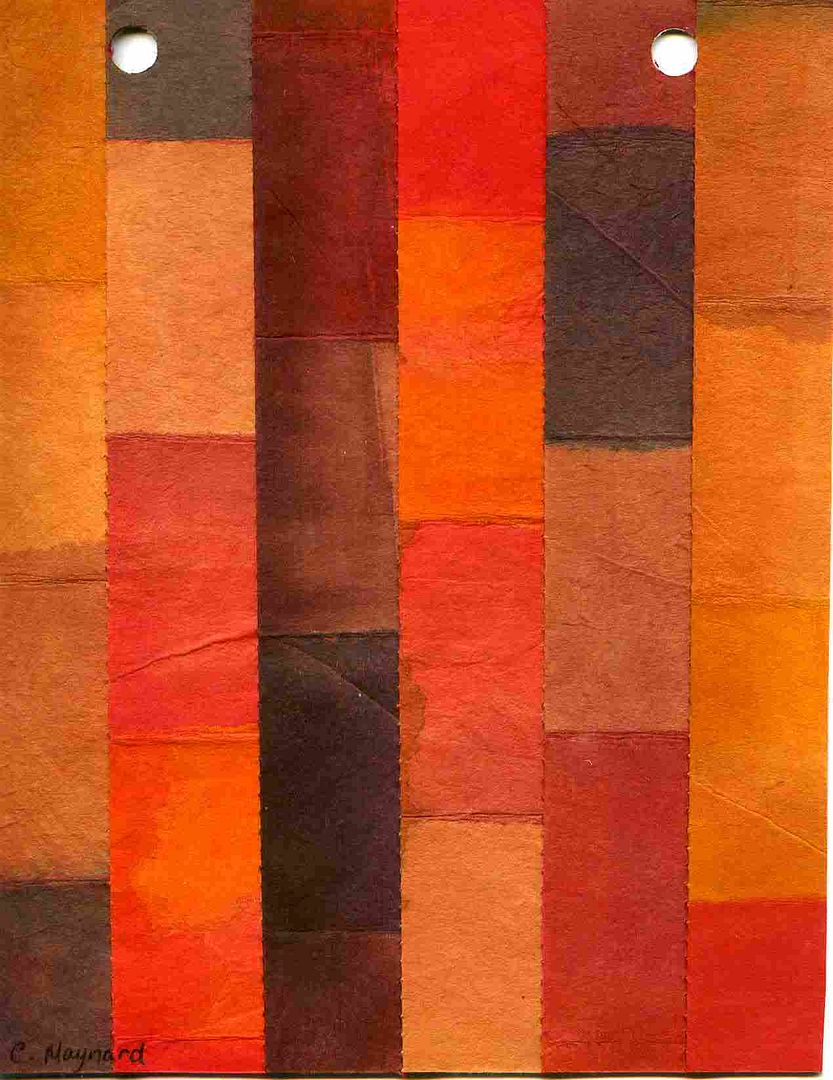 I cut the paper into strips, then sewed them together with my sewing machine. I really like how this turned out, and now I want to experiment with all kinds of paper quilts (another obsession!)
And just for fun, here's the other page I did in that art journal: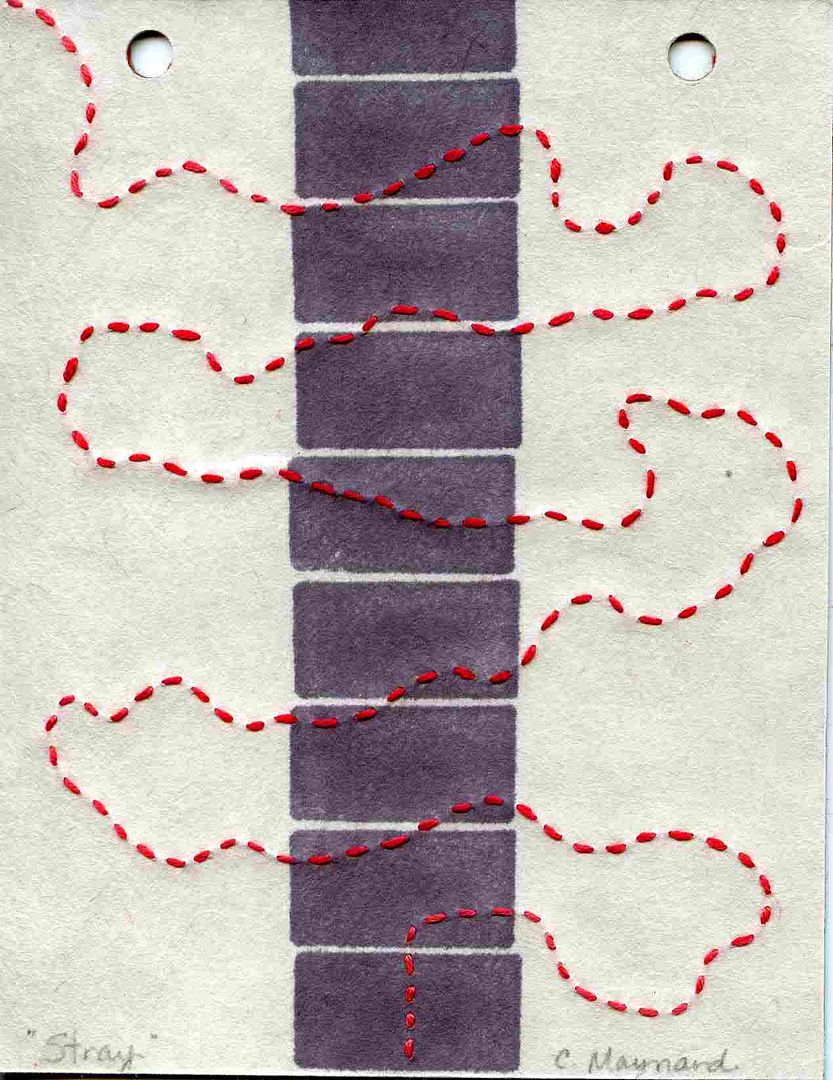 I call it "Stray".