a little bit o' art
Just a quick post: here's a page in a colours deco (green and gold) that I did earlier this week.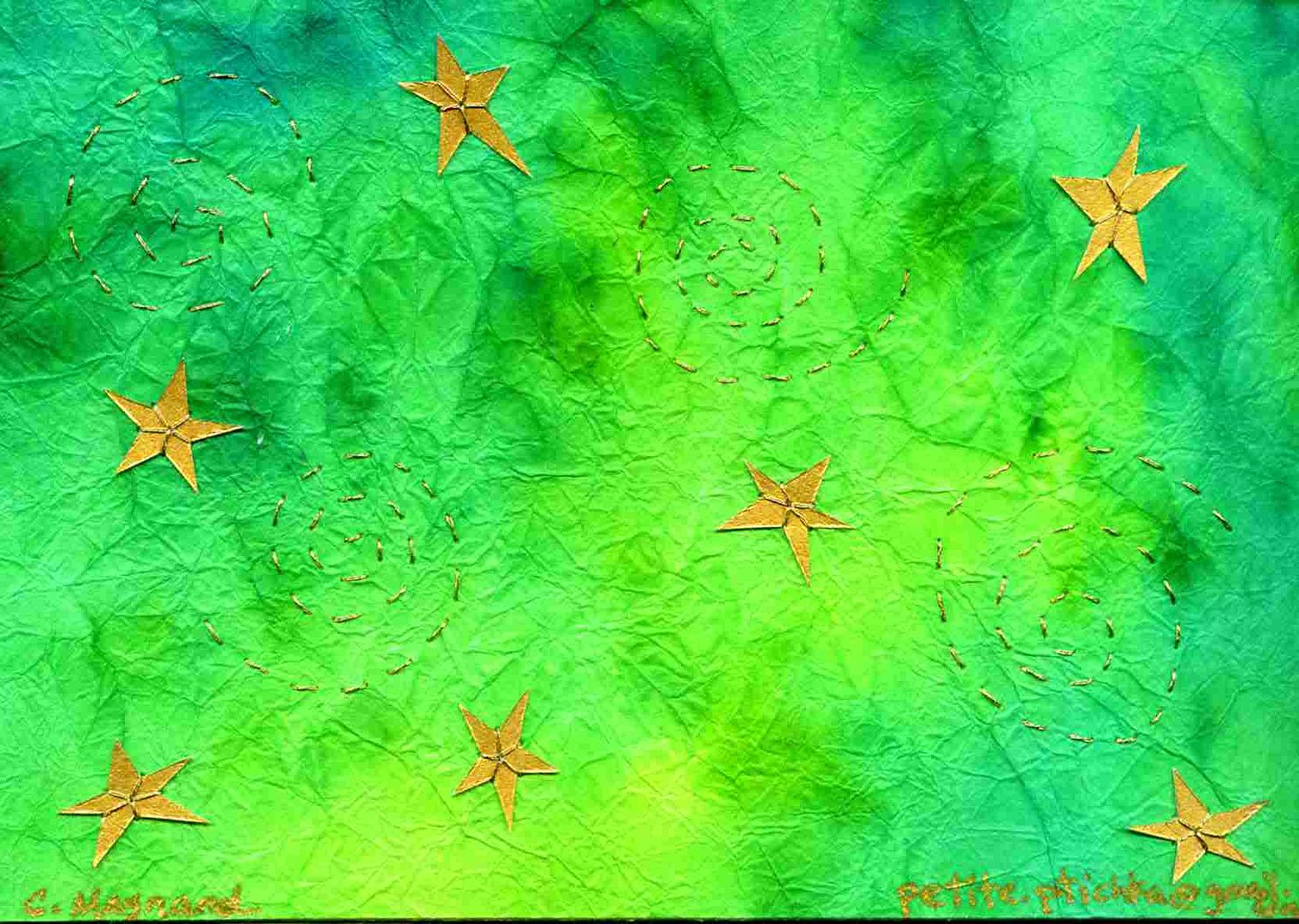 The background is handmade (not by me), hand-dyed (by yours truly) kozo, stitched with metallic thread. The stars were cut out from a scrap of gold card, and sewn on with some more metallic thread. I'm really, really pleased with how this page turned out.
I managed to (finally!) get some paper dying done today, so I'll post a tutorial at some point this week.